America's leader in debt resolution
As a leader in debt resolution, we help everyday people lift their debt burden to live the lives they want.
850,000+

client served

4 million+

accounts settled

$15 billion+

in debt resolved
Our story
Your bridge to a better financial future
Freedom Debt Relief started in 2002 after a recession impacted millions of people and left them with overwhelming debt. With a mission to bridge the gap in how major financial institutions serve everyday people, Freedom Debt Relief continues to provide debt solutions and education to resolve debt, build savings, and achieve financial freedom.
Our principles
What you can count on
Here's how we resolve your debt using the principles we stand behind:
A human approach
No matter your situation, we'll listen to you and treat you with respect, empathy, and understanding.
Moving you forward
When you meet a goal, we're here to help with the next. Every day, we'll work together to push your finances in a better direction.
Personalized solutions
We'll work with you to customize a solution to resolve debt so that it fits your life today, and gets you where you want to be in the future.
Financially smarter
We'll teach you how to manage your money with confidence and transform how you think about your financial future.
An established business with experts on your side
experienced debt negotiators
certified debt consultants
customer service representatives
employees across the country
Our recognition
Promoting financial health and advocacy
Freedom Debt Relief is a founding member of the AADR and a member of multiple organizations committed to protecting consumers from abusive practices.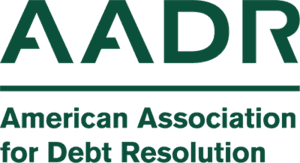 American Association for Debt Resolution
The American Association for Debt Resolution (AADR) is dedicated to promoting and adhering to best practices in the debt resolution industry.
Better Business Bureau
The Better Business Bureau (BBB)'s mission is to focus on advancing marketplace trust. Freedom Debt Relief is accredited by the BBB with an A+ rating.
Financial Health Network
The Financial Health Network (FHN) unites industry, business leaders, policymakers, innovators, and visionaries committed to protecting consumers.
Learn more about Freedom Debt Relief
Make a difference in the lives of millions by joining our team
People-first mentality
Industry-leading success
Remote-friendly positions
View openings